Pretty Women
A game that loves and dares women. And you?
Soon on Kickstarter.
Today is a great day in the history of GOTT. One of those we'll mark with a white stone, on our small scale.
Why ? Because today is where we present to you, here and in preview, our first board game.
Ladies and gentlemen, we have the honor to present Pretty Women: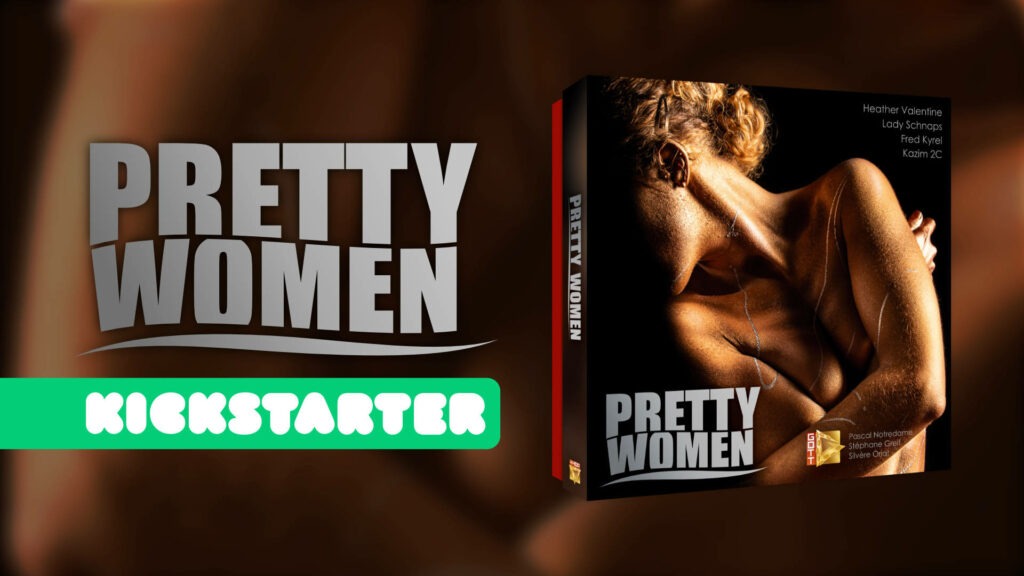 A daring first game,
around women, the nude, art and photography
Pretty women is the first fully GOTT game, and we're very proud of it. Women, the nude, art and photography. Everything made us doubt, then everything convinced us. A daring game that will blow your mind, but always with respect. That of women, models, the public and our values.
More details to come soon. On the game, its content, and the artists. In the meantime, we invite you to follow us here and on social media. Finally, we look forward to seeing you on Kickstarter, for the start of a long and very rich adventure. Together !
Sign up on Kickstarter
To be ready for the big day 😀
Soon on Kickstarter